Thomas J. McDowell, MA, CCC-SLP
Founder/CEO


Tom McDowell has over 40 years of educational experience, in both public and private educational settings, with regular and special education students. He has served as a Teacher, Speech and Language Pathologist, Educational Diagnostician, Special Education Coordinator, Assistant Principal, Principal, Director, Executive Director, and Educational Consultant to three major companies in the area of special education and students at risk. He has published two programs: (1) Language Development for Boys and (2) Oral Language Communication for grades K-2, Standard American English and Reading. He implemented the first online IEP system along with the web based Medicaid billing system for the state of Florida.
McDowell's educational career has focused on fostering learning for all students. Utilizing strategies that reinforce students' strengths, he centers on language and communication to achieve success. It is his belief that linking the best models, methods, technologies, and strategies, produce learning in each student. It is what they
have
and not about what they
do not know
.
McDowell is an active member of state and national organizations that support education. He has served as president of: The Council for Exceptional Children, Association of State Directors of Student Services, Florida Language and Speech Association, Florida Association of Administrators, and Phi Beta Kappa Educational Association. He is presently a member of OSEP (Office of Special Education Programs) supporting achievement in the special needs students committee.
Career Achievements
---
Nicholas B. Carlucci M.Ed
Advisor
Mr. Carlucci earned his Bachelor's of Science degree in Education from The University of Maryland College Park. He then went on to earn his Masters Degree in Curriculum Instruction and Ed Leadership from Western Maryland College. He has worked in education for over 20 years.

Early in his career he served in multiple K-12 roles including as Teacher, Technology Coordinator, Administrator, Math and Science Curriculum Writer, and Staff Development Coordinator for the Maryland State Department of Education.

Over the past 10 years, Mr. Carlucci has applied his experience to the building and managing of sales and marketing teams for companies serving the K-12 market. These experiences include working as a Regional Vice President for Class.com, Vice President of Sales and Marketing for Kindermusik International, Vice President of Sales for Aha Process, and currently President and Chief Operating Officer for CAM Achievement, Inc.
---
Dr. Edna Vega, Ed.D
Senior Educational Consultant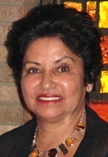 Currently serving as CEO and President of E Vega & Associates, Dr. Vega is a former Superintendent in the Bronx, NY.

She also worked as the National Director of ESOL for Edison Learning.

CAM Achievement acquired Dr. Vega's services to serve as a National Consultant assisting in the area of ESOL.
---
Dr. Marilyn Brown Ed.D
Senior Educational Consultant


---
Todd Zoelick
​Legal Counsel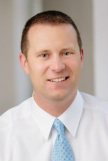 Todd Zoellick is a
n attorney specializing in the areas of education
and business services
, as well as
policy/operations expert for education
organizations
and school systems
. He is an advocate for children and education across the United States and around the world.
Zoellick is also the Founder and President of
Zoellick Enterprises, LLC
, an education advocacy organization for K-12 and higher education institutions that works to help improve educational opportunities for all students by providing support for administrators, teachers, and parents, as well as assisting in the acquisition of federal, state, and private grants. Zoellick is committed to true education reform, working with and advising clients thr
oughout the United States. He ha
s also
served as
a university professor and lecturer on education, law, and public policy topics at both the un
dergraduate and graduate levels and is
a frequen
t speaker on education issues for conferences
and education organizations.
Formerly, Zoellick was the Deputy Secretary's Regional Representative for Region V at the United States Department of Education. He was appointed by President George W. Bush to that role in 2005 and served as one of Secretary of Education Margaret Spellings' top officials for Region V until 2009. During his tenure at the Department of Education, Zoellick visited thousands of schools throughout the region and actively engaged students, teachers, parents, administrators, business and civic organizations, and government officials to explain education policy and to build bridges between practitioners and policy makers.
Zoellick is also the author of the
Daniel Harrington Fairbanks the Third
series of children's books designed to encourage literacy and to entertain and teach children lessons about interpersonal relationships.
Daniel Harrington Fairbanks the Third and the Dog that Wouldn't Bark
(2009),
Daniel Harrington Fairbanks the Third and the Great Camping Adventure
(2010)
, and
Daniel Harrington Fairbanks the Third and a Day on the Farm
(2012)
have delighted readers both young and old with their rhyming verse
s
and inviting stories.
The fourth book in the series will be available in 2015.
---