The OLLIE program lessons are complete and aligned to Common Core Standards. The lessons are written at a measurable goal level of instruction to comply with state and federal requirements and based on a tier system to support RTI.

Following completion of the OLLIE program, K-2 students consistently demonstrate increased mastery of basic language skills in the areas of syntax and morphology.

As a result, fewer students require referrals thereby reducing the total number of referrals in a school, reducing the over-identification of students, and increasing student achievement.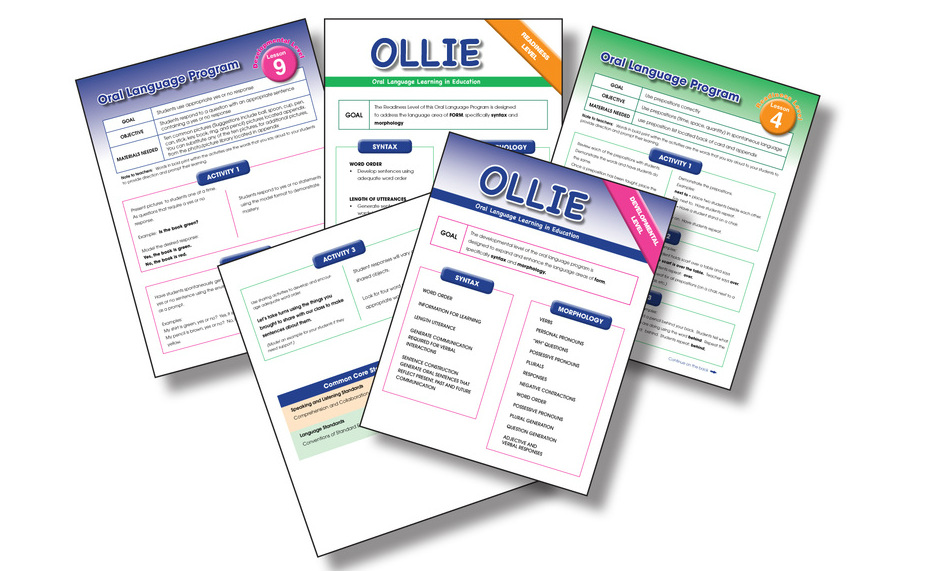 ---